The best, or worst, thing an exhibition can be is emblematic of its moment. Curatorial themes can, at their best, prompt or illuminate political debates, and at their worst, be absorbed by them, reduced to hype or pure polemics. This can be said of a long string of exhibitions in the US in the last four years – one of the darkest periods in the country's modern era, where the notion of 'identity' has been stretched, diluted, economised, politicised, and weaponised by an array of political movements, not least by Donald Trump himself.
Grief and Grievance: Art and Mourning in America
New Museum, New York
—
In this dystopian presidential period, the country's art institutions have to a large extent responded with dumbfounded inaction, trapped in an economic system that requires easily digestible arguments and images, even when it comes to themes such as race. Except for the short-lived black square on Instagram, we didn't get the kind of political formalism seen during the Vietnam War in the 1960s and the AIDS crisis of the 1980s – and thank God for that.
The art of the Black Lives Matter era may be much less iconic, but it is much more material, heavy, difficult, and haunting across time, place, and form. That it was Okwui Enwezor – who died in 2019 at the age of 55 after battling cancer – who would conclude this era in American art with authority and clarity is both paradoxical and perfect. The Nigeria-born curator moved to New York at the age of 18 and became, in his hyperactive career, known for a decolonial rewriting of the globalising art world. Even if he was mostly known for his critical institutionalisation of African artists, Enwezor was, in many ways, an adopted American, which led to deep collaborations with Black artists such as Nari Ward and Glenn Ligon, and the development of anti-racism as an American aesthetic and critical paradigm.
Enwezor began working on his final exhibition, Grief and Grievance: Art and Mourning in America in 2018 during the Trump regime, and it was his wish to open the show in October 2020, the month before the presidential election. Due to COVID-19, New Museum was only able to open the show in February 2021, a month after Trump's departure and Biden's presidential inauguration, which positions Grief and Grievance as a kind of epilogue – and this only suits the exhibition as a whole.
This is because the art on display shows how systemic racist violence, discrimination, and death are neither new nor immanently disappearing, but rather, how they, in the ugliest way, function as the very historical foundation of the United States. How to represent such a terrible fact, which is so abstract, so total, and yet so quotidian, trivial, bodily? A fact that continues to rob the lives of people every day, but which also results in so much poetry, survival, humour, and hope?
On the shoulders of Black thinkers such as Fred Moten and Christina Sharpe, Enwezor chose grief as a curatorial framework – a borderless and amorphous mental state that, similarly, tries to give form to the formless. With the exception of Arthur Jaffa's kaleidoscopic video work Love Is The Message, The Message Is Death (2016), which through a maelstrom of found YouTube clips offers the viewer a kind of lyrical catharsis in relation to Black suffering and survival, there are few easy representations to be found in the exhibition, which, with its thirty-seven artists, spans the whole of the museum's three exhibition floors, as well as the lobby and building façade. Instead, we find tools, furniture, images, and knick-knacks haunted by the traumas of both then and now – histories that are not necessarily immediately obvious to the viewer, but which lie as a latent and anxious energy beneath the surfaces of the artworks.
On the ground floor hangs Terry Adkins's X-ray photographs of so-called "memory jugs," a type of early-twentieth-century funeral jug, hailing from Black communities in the South, containing small relics to bring to the afterlife. Just like the optical inversion of the images, Adkins's usual interest in the hidden life of objects is here taken to its logical negative: the materiality of death. The Ars series was created in 2012, the year Trayvon Martin was shot dead on the street while walking home from a convenience store, the wall label tells us. These heavy historical parallels return and confront the viewer again and again throughout the exhibition.
Garett Bradley's lyrical black-and-white documentary reads America's history of racism through a lingering portrait of a woman who marries her beloved, who is incarcerated in a local private prison. Today, there are more Black people in American prisons than there ever were slaves in the plantations; both systems work to break apart Black families, while white people profit economically.
Cameron Rowland's almost invisible intervention in the lobby – a height indicator attached to a door as well as a beeping sound that goes off every time someone enters the museum – refers to the extensive identification of Black people as potential criminals, which often, too often, has resulted in Black death. Much like this surveillance technology, the sound work makes visitors aware of the automatic danger of walking through a room when your skin has a certain colour; an absurdity which resonates in Tiona Nekkia McClodden's THE FULL SEVERITY OF COMPASSION (2019), a fully functional cattle squeeze used to give cows a false sense of security before slaughter. As a sculpture, it stands cold and towering over the viewer, beautiful and dangerous, with a view to Adam Pendleton's grand and abstract mural As Heavy as Sculpture (2020–21), which cites many of the slogans that circulated in last year's protests responding to the brutal murders of Breonna Taylor and George Floyd at the hands of the police. This tragic and heavy semiotic engulfs us and refuses to offer an aesthetic exit – an easy image – but rather insists that aesthetics and materiality are haunted by suffering, by pain.
"The condition of Black life is one of mourning," declares the poet Claudia Rankine in the exhibition catalog. Could Black art, then, serve as a kind of memorial for this grief? This is the central – and, in fact, the only – argument in Grief and Grievance, where artworks take it upon themselves to carry the heaviest and most terrible cultural heritage. This is despite the exhibition's reference to "white grievance," a term that has been employed to describe the romanticisation of the Confederacy-era by the white right, and in extension, grievance over loss of white sovereignty in the present.
This duality – black grief and white grievance – is a strong image, but isn't explored further beyond Enwezor's politically contextualising wall label, which is printed large in the first room of the exhibition almost as an artwork in itself. And this is okay, seeing as the exhibition is busy with a broad multimedia exploration of the memorial as artistic typology. Memorials, here, do not only take form as sculptures, but as video, sound, and painting, and focus on everything from the very grandest historical events to the most intimate and personal memories.
In his work Manifestos 3 (2018), the conceptual artist Charles Gaines transforms a Martin Luther King Jr. speech into a musical score, while Diamond Stingily's solemn readymade of a door and a baseball bat remembers the artist's own grandmother from Chicago, who always kept a bat by the side of her front door to protect against would-be intruders. Even behind the simplest photographic representations of people (Dawoud Bey, The Birmingham Project, 2012) hide references to terrorist attacks orchestrated by the Ku Klux Klan against Black churches in 1960s Alabama. In Carrie Mae Weems's photo series Constructing History (2008), present-day university students collaborate to restage defining moments from the civil rights movement, such as Angela Davis's imprisonment and the murders of Robert F. Kennedy and King Jr. – thus pointing to the fact that histories of racism live on, not least through our own living bodies.
Such works in particular underscore that conventional identity representation is a trap – not at least in a time where Black bodies are increasingly employed by white capitalism in an attempt to appeal to the zeitgeist. When Black identity is visualised with the sole purpose of being marketed, it is art's duty to complicate the very premise of visuality, and to instead make representation a social, narrative process and insist on complicated representations that drag the viewer deeper into history, into the grief. This meditative and melancholic angle in the show is effective, and so convincing that we almost forget to consider the countless other responses to Black death by artists – and in general – such as anger, resistance, or rebellion.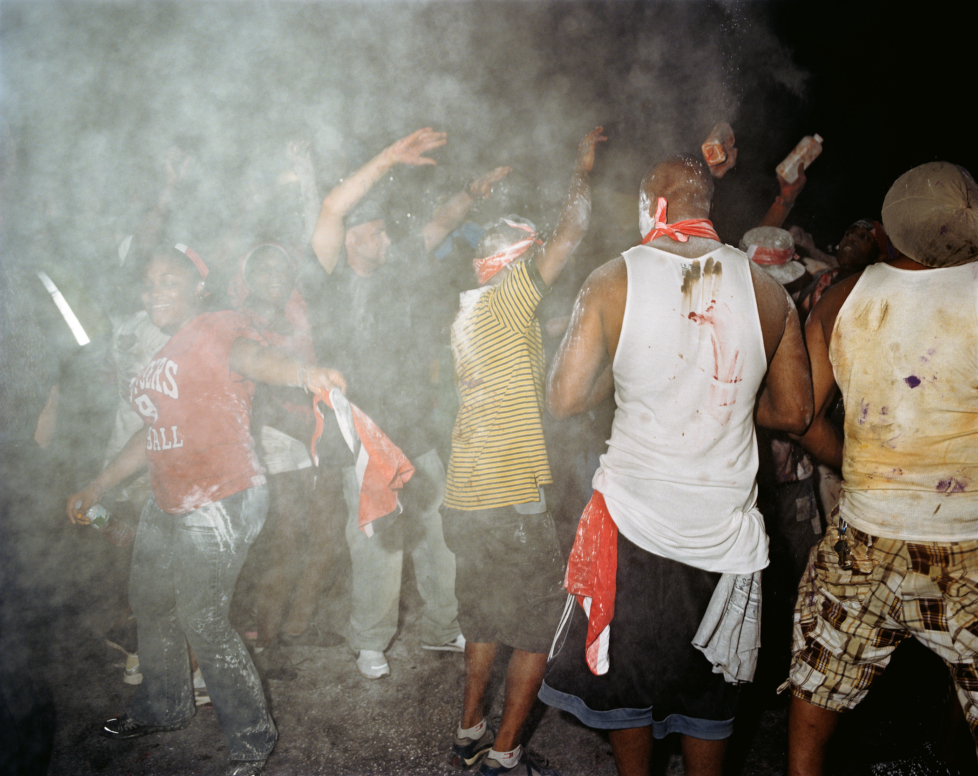 Particularly for American art-goers, Grief and Grievance will feel like a predictable generational portrait of a group of artists that, over the last four years, has moved to the very front of the country's art institutions and galleries as part of a panicked response to the political orchestration of white supremacy during the Trump era.
Artists such as Kerry James Marshall, Kara Walker, Rashid Johnson, and Simone Leigh have long been declared the heroes of this moment, just like many of the works by younger artists can seem like hype or old news. It was Enwezor's wish to include a younger generation of artists, but he never got to embark on this work before his untimely passing. Indeed, it's hard to resist imagining how he would have approached the critical contextualisation of Black American artists born after 1980, particularly because the exhibition's own approach – orchestrated by an advisory team of artists and curators – feels both somewhat predictable and overexposed.
Still, Grief and Grievance raises above its time, and speaks with calm art-historical authority to and about the relationships between artwork, representation, materiality, and social history. As such, Enwezor manages to deliver a critical contextualisation of what some people have called "identity political art" – a genre that, at its worst, latches on to easy symbols and approaches representation of marginalised subjects as automatically transgressive or liberating.
In this way, the exhibition draws a beautiful conclusion to Okwui Enwezor's art-historical vision and curatorial philosophy, which – despite a tragically early ending – achieved a deeply original approach to aesthetic production in a globalised world founded on systemic violence, exploitation, and discrimination of non-white people. But as an epilogue to last year's explosive anti-racist protest movement across the country, Grief and Grievance feels too retrospective, somehow – too mournful and melancholic for a time that, in many ways, led to new hope and new forms of direct political action.
---