When the world came to a halt this spring, my own life carried on much as before. I was already working from home, and Kunstkritikk's editorial staff – based in Sweden, Norway and Denmark – has always relied on Zoom and similar software which other people now had to get used to. The Swedish art world was also somewhat spared, at least initially, from drastic upheavals. It was only towards the end of March that museums started closing, while some private institutions chose to remain open to a limited number of visitors. Events with more than fifty people were banned, and still are, although the government has hinted that certain exceptions to that rule may be made starting 1 October.
Naturally, however, a lot of exhibitions had to be cancelled or postponed, sometimes with devastating consequences for the artists and others involved. Both Market Art Fair and the artist-run fair Supermarket quickly announced that they were postponing until autumn. At the beginning of summer, Market changed its mind and announced that there would be no fair at all until 2021. Supermarket has instead opted to change its format and is calling itself Superlocal 2020. Instead of a programme featuring international guests, there will be a local collaboration between thirty-one artist-run venues in Stockholm, from Tallkrogen in the south to Hjorthagen in the north, on 3–6 September.
The art academies had a tough spring, and it seems many degree shows just won't happen. As I am writing this, only the Royal Institute of Art has announced a new date: the BA and MA students will exhibit jointly in the Royal Academy's premises on Fredsgatan on 29 September.
Also, this week Bildmuseet in Umeå will reopen after having been entirely closed since March (most other institutions have been open since the beginning of the summer). On view will be a large retrospective of the African American artist and activist Faith Ringgold, one of the season's more apt exhibitions considering the anti-racist fervour of the moment. Bildmuseet is also showing the Palestinian-Danish artist Larissa Sansour. Unfortunately, it appears the Umeå Art Academy degree show, traditionally held at Bildmuseet, won't be happening.
Despite concerns about an increased spread of infection, the autumn art season seems to be back on track. Disturbingly so, some would probably argue, given the reactionary backlash lurking around the corner. When the galleries kicked off the season last week, many allowed only five or ten visitors on the premises. At the same time, only locally produced, Swedish painting was shown – no disturbing elements, only decorative abstraction at a safe distance from today's difficult times – somehow like one would imagine a gallery tour in Stockholm in the 1980s.
Beneath the surface, discontent is simmering, and this summer demands for justice have come both from artists who are critical of the government's measures to provide relief for the cultural sector and from an anonymous group that, in solidarity with Black Lives Matter, wants to address questions of racism, discrimination, and white privilege in the Swedish art world. One wonders how this will affect the distribution of the additional SEK 1.5 billion (EUR 1.45 million) in coronavirus relief that the government announced last week. Will the Swedish Arts Council and the Swedish Arts Grants Committee heed criticisms about failing to acknowledge the realities of a "gig"-economy characterised by precarious working conditions, large personal investments, and informal agreements? And will the authorities comply with the BLM movement's demand for a "structural redistribution" of resources?
At the core of the problem is the fact that Swedish cultural policy during the last decade has distinguished between social justice and so-called cultural diversity. The new cultural policy goals that were adopted in 2009 state that "everyone" should have the opportunity to participate in cultural life. This differs from the previous goals which were to create "real conditions" for said participation. A slippage in terms that glosses over the fact that what characterises opportunities is precisely that they tend to be unevenly distributed depending on what conditions we have to realise them. Thus, both artists and anti-racists seem to have a common interest in re-establishing equality and redistributive policies as central principles of cultural policy. That, to my mind, should be the starting point for this autumn's debates.
That young artists and curators today often seem more somber than their older colleagues is perhaps not surprising. Institutions such as Lund Konsthall and Accelerator in Stockholm, by contrast, still seem propelled by a kind of carefree experimental 1990s spirit. In Lund, Floating Utopias, a group exhibition on inflatable art and architecture, will open in September, while Accelerator offers site-specific process art and relational aesthetics by artists such as Andrea Zittel and Uglycute – albeit with an apposite interest in sustainability – in the thematic exhibition The Experimental Field.
And when Magasin III reopens in October, after having been closed to the public for a few years, it is with a new format that seems rooted in the new institutionalism and performative curating of the 1990s. That model also lives on at Tensta Konsthall, which will showcase a presentation of the Swedish artist and poet Åke Hodell (1919–2000), whose multimedia-oriented work, I guess, can be said to challenge the conventions of the white cube. Indeed, after the boom of interest in Hodell's work in the early 2000s, it could definitely prove interesting to consider him from a new angle.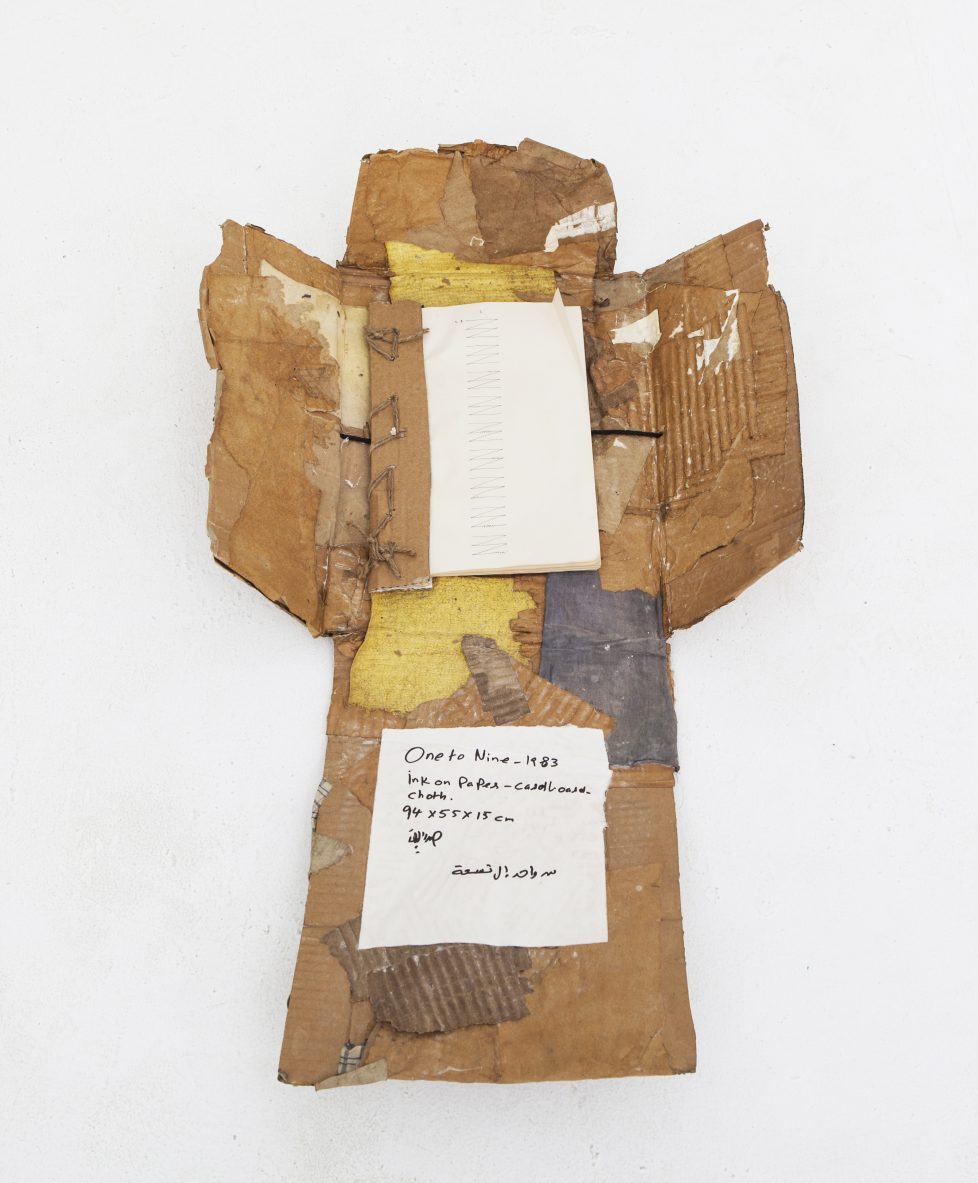 The experimental take in curating seems to differ from that of institutions with younger management, such as Bonniers Konsthall and Gothenburg Konsthall, which thoughtful exhibitions about grief, tenderness, and vulnerability. In Our Red Sky at Gothenburg Konsthall, a feminist theme of "what it means to be a woman today" is set against more ambivalent phrasing about touch, vulnerability, and violence. At Bonniers, The Work of Mourning, deals with art as a common space to talk about grief. Both exhibitions seem to be focused presentations by a small number of artists addressing topics that are close to people's lives and personal experiences.
A similar concern for the human condition might be the incentive behind Moderna Museet's Giacometti exhibition in October. Curated by the museum's youngest curator, Jo Widoff, together with Christian Alandete from the Giacometti Foundation, it focuses on the iconic sculptor's friendships with authors such as Jean Genet, George Bataille, and Samuel Beckett.
Neither a thematic exhibition about a specific "female experience" nor a presentation of one of modernism's most exalted heroes – complete with a bromance theme – would probably have been shown at a Swedish art museum a few years ago. And they definitely would not have been organised by a curator from the 1960s generation, with their typical flair for irony and fluid boundaries, which until recently dominated most contemporary art institutions. Then again, we would hardly either have seen an exhibition exclusively with Sami artists – such as Sven-Harrys Konstmuseum's Around the Corner the Yoik of the Wind – although, in this instance, it aims to challenge stereotypical representations of "the other." The exhibition opens in October and is curated by Maria Ragnestam and Carola Grahn.
This autumn's large solo exhibitions are often based on more apt considerations than the artists' international luminosity. When Moderna Museet's exhibition of the Danish artist Lea Porsager opens in November, visitors will have the opportunity to get to know the artist behind the tsunami memorial, Gravitational Ripples, which was inaugurated in Djurgården in 2018. And Malmö Konsthall continues to flirt with the city's Arab diaspora by following up last year's presentation of the Iraqi-American artist Michael Rakowitz with the Dubaian artist Hassan Sharif. Sharif passed away in 2016 and the exhibition will be a retrospective. Porsager, on the other hand, will be showing only newly produced works at Moderna.
A painter who, to the contrary, does not adapt to contemporary political debates or events is Kristina Eriksson, who will somewhat surprisingly be showing new work at Anna Bohman Gallery. Eriksson, who is often described as withdrawn and uncompromising, is seldom seen at high-profile venues – though she actually showed a selection of her drawings on the large billboards at a subway station in Stockholm last year. A juxtaposition between a deeply personal expression and the realities of the Swedish public transport system that I, for one, remember fondly.