Rather than cathartic experiences, I tend to associate contemporary art with a flicker of low-intensity emotional responses that fall somewhere on the spectrum from lightly entertained and mildly interested to bored or confused. More often than not, the work requires verbal interrogation in order to activate. The curator of the tenth instalment of the Momentum biennial, Marti Manen, wants to put an end to such emotional apathy. The Emotional Exhibition is the title of the biennale which opened to the general public on 8 June, kicking off the Norwegian summer season in earnest. The press release states that the complexities of our time are best grasped through emotions, not language.
Manen has invited former exhibitors at the biennial to make new versions of their previous contributions. Consequently, we are reunited with artists such as Eija-Liisa Ahtila, Knut Åsdam, Olafur Eliasson, Saskia Holmqvist, and Sissel Tolaas. Manen treats the biennial's history as if it were a physical archive, and his nostalgia foreshadows the tendency towards historical and collection-based exhibitions that will dominate Norwegian institutions in the months ahead. Epitomising this trend, Mundane Art as Global Art, which opened on 6 June at Akershus Kunstsenter and remains on view throuh the summer, presents a selection of objects and artworks from the Norwegian artist Guttorm Guttormsgaard's popular archive. It seems that the curators' personal engagement with the archive forms the basis of the selection, a mode perfectly compliant with the originating impulse behind Guttormsgaard's motley collection, which includes everything from handicraft items picked up at flea markets to valuable antiques and artworks.
Art's Allies
On 25 May, the Astrup Fearnley Museum opened an exhibition featuring books and prints by Anselm Kiefer, who, with his thirty-tonne Zweistromland (1985–1989), is firmly anchored in the museum's collection. "Collecting art is a passion," claims the description accompanying the museum's concurrent exhibition Private Passion, which showcases new acquisitions from its collection. The museum's presentation of young Norwegian contemporary art earlier this year, Sun and Spring in January, offered a different model for construing the power balance between capital and artist, one where scheming alliances trump passion as an investment catalyst.
More palatable at first glance is the collaboration between Kunstnernes Hus and the artist-driven initiatives it has invited to contribute to its programme. Its next guest is the Bergen-based gallery Entrée, which has taken this opportunity to show works by Maria Brinch. Opening on 25 June, Brinch's exhibition is called Inya Lake and consists of tapestries that incorporate photography and painting, as well as sculptures made of pine and wrought iron. Brinch's textiles act as receptacles for communiques from the private sphere. On 15 June, Entrée opened an exhibition featuring Lina Viste Grønli at its Bergen domicile. True to form, Grønli employs a more laconic and impersonal register, with twigs and chewing gum heading her list of materials.
Human Portraits, Animal Sounds
Kunstnernes Hus launched its summer season on 6 June with a double bill featuring Jana Winderen and Morten Andenæs. Winderen presents a thirty-channel audio installation based on recordings of communication between fish, crustaceans, and whales. By contrast, Andenæs's crisp and sensual photographs are infused with a more traditional humanist focus, albeit sprinkled with subtle indications of contextual awareness.
On 14 June, Henie Onstad Kunstsenter opened an exhibition with approximately fifty portraits by the photographer Richard Avedon (1923–2004), comprising a panorama of politicians, activists, and artists who made their mark on American society during the second half of the 20th century, from civil rights lawyer Florynce Kennedy to a not-yet-elected Donald Trump. Also worth a visit is its presentation of Zdenka Rusova, a doyenne of Norwegian fine-art prints, whose images the Kunstsenter describes as "abstraction with associations to parts of the human body."
Feminist Initiatives
The main event of the Bergen triennial, better known as Bergen Assembly, will not arrive until fall, but the core group has already begun to stir. The first proper art event in the programme was organised by The Parliament of Bodies. The name originally denoted an event series arranged by Paul B. Preciado and Viktor Neumann at documenta 14 in 2017. During Bergen Assembly's introductory days in April, Neumann described The Parliament of Bodies as a host organism nurturing ever-new offshoot communities, a practice that it will bring to Bergen, where through the fall it will introduce new as well as established versions of what it calls "open form societies." On 15 June, the first of these, Society of Friends of Bergen, held the event Parliament of Bitches, a witchy cocktail of discussions, music, performance, and screenings intended to mobilise against familiar foes such as colonialism and patriarchy.
In addition to hosting Bergen International Festival – dedicated to Mari Slaattelid's colour-greedy paintings of ocean views invaded by engineering – Bergen Kunsthall also signals feminist leanings. On 23 May, it opened an archive-based exhibition dedicated to American critic Jill Johnston (1929–2010). Johnston is the author of the feminist classic Lesbian Nation (1973), and was also a leading critic in the New York magazine Village Voice during the 60s, contributing a column nominally dedicated to the avant-garde dance scene, even if it often strayed from its remit. The exhibition includes works by artists associated with her column, such as Andy Warhol, Les Levine, Sturtevant, and Ken Okiishi.
The Outdoors
On 15 June, Nordnorsk Kunstmuseum inaugurated an exhibition featuring the paintings, drawings, and photographs of Norwegian painter Betzy Akersloot-Berg (1850–1922), supplemented by works by artists from the same generation, such as Elisabeth Sinding, Hendrik Willem Mesdag, Adelsteen Normann, and Peder Balke. Fewer stormy seas and barren mountain views will be in evidence at Sørlandets Kunstmuseum's selection of works from South African artist William Kentridge's film series 'Drawings for Projection'(1989–2011), which opened on May 25. Here, creative manipulations of documentary footage from his studio connect the act of drawing to memory and trauma
In order to pre-empt the shortage of mandatory Scandinavian vistas, April saw the museum open an exhibition featuring Nordic photographers from the Tangen collection – including Eva Klasson, Mette Tronvoll, and Esko Männikkö – centred on the theme of identity and belonging. Across the street, at Kristiansand Kunsthall, visitors can see nature presented in more domesticated forms in Swedish artist Johan Furuåker's neatly stylised paintings of gardens and greenery (opened 8 June). Trondheim Kunstmuseum also presents variations on pathos, nature, and Nordic identity. Beginning on 15 June and running all through summer, the museum's Gråmølna branch shows a substantial exhibition featuring A K Dolven's somber, body-indexing minimalism, while the main building hosts two exhibitions: one featuring that venerable nestor of Norwegian art, Håkon Bleken; the other, the famed chronicler of forest floors, Jakob Weidemann (1923–2001) – a presentation that has already toured the museums of Norway for quite a while.
I note a palpable absence of idea-based exhibitions when surveying this year's art summer in Norway. Kunsthall Trondheim's mind moves with matter, body blends into space, which opened in early May, is perhaps the closest thing this season to a display of contemporary art actively curated around a unifying theme. Although the human body's sensual imbrication with its material environment is not a startlingly original subject, the artist list bodes well: Thora Dolven Balke, Ann Iren Buan, Brit Dyrnes, Tibor Hajas, Éva Mag, Francesca Woodman.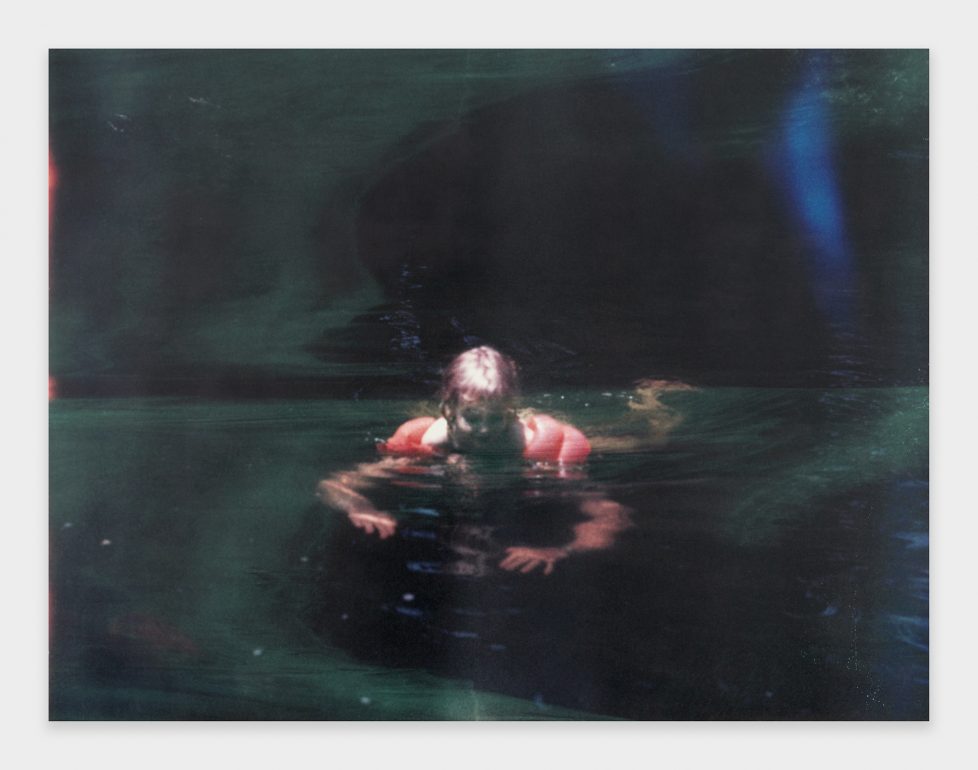 For Kids
Kunsthall Oslo enjoyed great success with the padded playground created by the architects' collective Assemble and artist Simon Terrill last year. On May 30, it inaugurated a follow-up – a more conventional exhibition this time, but still one that grants the visitor licence beyond what's usual. If you believe that Yngve Holen's chilly industrial-chic sculptures are really for climbing, then this is for you. In addition to Holen, How the Universe Works includes contributions from Are Mokkelbost, Jennie Bringeaker, Christian Tony Norum, amongst others, and forms part of the venue's year-long programme aimed at children and young people. The next project arrives in late June: a sculpture park in the now-closed street Rostockgaten.
Even though Kunsthall Stavanger will probably not allow climbing in its Holen exhibition – which it took over after Kunstnernes Hus and will feature throughout the summer – it also has the little ones in mind. Evan Ifekoya's The Gender Song is described as an effort to queer the music video format to end the constraints of gender categories. The pedagogical spirit is captured well on the venue's home page, which includes a picture of three small blue chairs neatly arranged in front of a screen with the word "gender" spelled in white capital letters against a red background.
Oslo Wrap-Up
For those in search of more subtle messages, on view until 29 June at gallery VI, VII is an exhibition of Sebastian Lloyd Rees's haptic paintings comprising smears and gestural brushstrokes in yellow and brown on small sheets of paper. Presumably, straighter lines and more air are to be found in Espen Gleditsch's exhibition at Podium, displaying photographs of meetings between ideologically charged architectural styles in the northern Macedonian capital of Skopje, open until 23 June.
On 25 May, the Oslo Biennale launched its five-year programme of art in public spaces. Kunstkritikk's reviewer believed that the biennial's combination of relational formats and uneven strategy for engaging audiences courted the risk of traceless disappearance. Even so, the obtrusive pavilion by Jan Freuchen, Sigurd Tenningen, and Jonas Høgli Major, placed between two roundabouts in the district of Økern and hosting a growing selection of sculptural works from the City of Oslo's art collection (Oslo samlede verk OSV), is not going away anytime soon.