Postponed exhibitions, cancelled events, and staff who feverishly try to keep track of budget plans and exhibition contracts via crackling Skype connections from their own separate home workspaces. This is the situation throughout much of the Danish art world these days as the coronavirus leaves its mark on everyday life.
On Friday 13 March, all Danish art institutions closed their doors to the public in accordance with the authorities' directives. Shortly thereafter, the nation's various galleries and project venues followed suit. So far, it will all supposedly reopen on 28 March, but when you ask around on the Danish art scene, very few expect this to actually be the case. Rather, the questions asked here are: Will it take weeks or months? How many exhibitions will need to be postponed or maybe cancelled altogether? And how do we make it through this period financially?
Over the past week, several relief packages have been adopted for different parts of the business community, and trade unions representing Danish museums, art galleries, and artists are currently in talks with national and local authorities in order to find solutions to compensate for the lack of revenue. At present, no comprehensive plan for safeguarding Denmark's cultural sector has been presented. By contrast, in Norway NOK 300 million (EUR 24 million ) has been allocated through Arts Council Norway and the National Museum has announced that it will allocate DKK 30 million (EUR 2.4 million) to acquisitions in order to support artists directly during the crisis. Similarly, the Swedish government has announced that it will allocate SEK 500 million (EUR 39 million) to emergency support for the cultural sector, to be distributed among organisations, organisers, and individual cultural workers, including artists.
While we await an announcement from Danish politicians regarding the cultural scene in Denmark, a private foundation has taken the first step. Thursday 19 March, news of specific and tangible support for the arts in Denmark was issued by the New Carlsberg Foundation, which has earmarked a total of DKK 30 million (EUR 4 million) to support art museums that have been hit by the crisis. The initiative also included a call-out to Danish politicians: "We expect political action to be taken in order to significantly compensate the affected museums, which form an important part of Danish cultural and business life. We have engaged the sector's stakeholders in talks, and for our part we are keen to contribute to helping the art museums reopen with their planned programmes intact, thereby hopefully reclaiming their essential role in Danish society," said the new chairman of the New Carlsberg Foundation, Christine Buhl Andersen, in the press release.
The initiative is obviously warmly welcomed by the art scene, but there can be no doubt that Danish art institutions, large and small, face a very difficult situation. Kunstkritikk spoke to Mikkel Bogh (National Gallery of Denmark), Poul Erik Tøjner (Louisiana Museum of Modern Art), Martin Asbæk, Helle Behrndt (Gl. Strand), Iben Mosbæk (Kunsthal Aarhus), Miriam Wistreich (Alt_Cph) and Vermilion Sands about the current challenges. 
Mikkel Bogh, Director, National Gallery of Denmark (SMK), Copenhagen
How has the coronavirus crisis affected the National Gallery of Denmark in recent weeks?
Like all other cultural institutions, we have been closed since 13 March, which means that all activities directly aimed at visitors have been suspended so far. Obviously, the direct consequence is that it is currently not possible to visit the museum and that we have cancelled or in some cases postponed all audience-oriented activities. On the other hand, we have ramped up our presence on the digital platforms. The official line from the Ministry of Culture is still that we will reopen on 28 March, but nobody really believes that anymore. The two scenarios we are currently operating with is that we will reopen on 1 May or on 1 June.
Our current Anna Ancher exhibition – which proved very popular, attracting a couple of thousand people a day – is scheduled to close on 24 May. We are currently investigating whether it would possible to extend the exhibition period, but this needs to be negotiated with Skagens Museum, where it is scheduled to be shown over the summer. Of course, they – like us – depend very much on the revenues generated by admission fees, so if we extend the exhibition by two weeks, they will in turn lose two weeks' worth of admission fees. The question is whether we can find some way of sharing that loss.
As far as our day-to-day operations are concerned, we have a museum that must be secured and air-conditioned, which requires some manpower. The rest of the staff work from home and we have an endless succession of meetings on Skype because we have three major exhibitions in various stages of development. On that note, it must be added that this situation also involves considerable uncertainty as to whether we will even be able to open an exhibition at all in August, or whether we should expect it to be postponed.
Have you made any long-term changes regarding the funding/finances of your programme or your institution as such?
SMK is a major tourist attraction and we depend on the revenue they bring in. Tourists typically pay full price for their tickets and buy a lot from the museum shop, and these revenues are part of our overall budget planning. No matter whether we open in May or June, I doubt that we will see many foreign tourists in Copenhagen this summer, so on that score we also expect a significant loss of revenue. I've only just read the budget forecasts from The Metropolitan Museum in New York. They believe they will lose USD 60 million [EUR 56 million] in 2020 and 40 million [37 million] in 2021. These projections are based on the expectation that it will take a long time before the tourists return in earnest. For our part here at SMK, we're looking at a financial scenario where we'll lose around DKK 20 million [EUR 2.7 million] this year, but as yet we cannot really predict how our finances will be affected in 2021.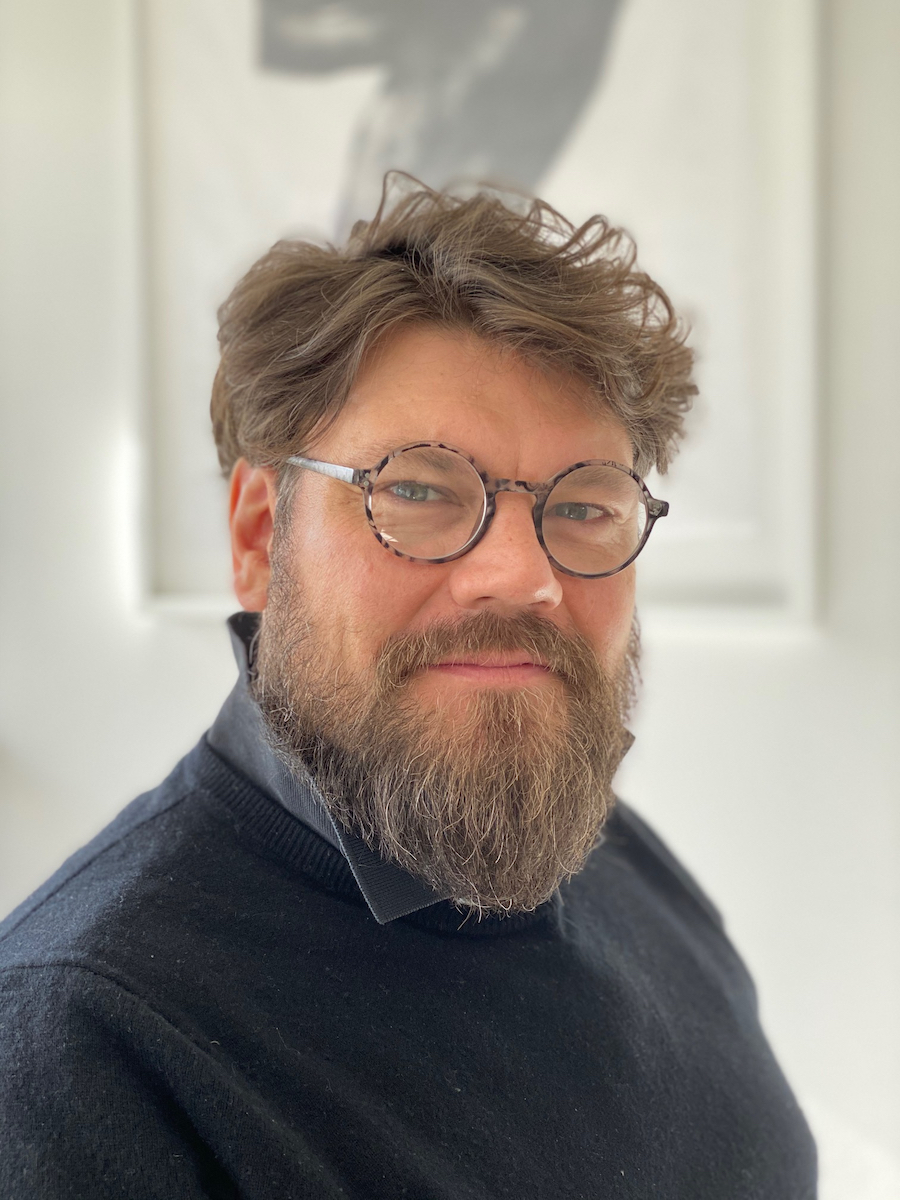 Martin Asbæk, Martin Asbæk Gallery, Copenhagen
How has the coronavirus crisis affected you in recent weeks?
We've closed the gallery and are only open by appointment. The problem is that the emergency response packages presented so far do not help us much. As a self-employed person, I can get a reimbursement of DKK 23,000 [EUR 3000] a month, which is not nearly enough to cover the kind of expenses we usually have. I have five full-time employees who I can't just give time off this period, because that will essentially mean closing down my business.
So far I've had sales worth DKK 1.7 million [EUR 228,000] annulled just for the month of February. There's not much we can do about that, but it's going to hit us really hard. That means basically zero turnover, so it's rather hard to see how we'll make it out on the other side. Daily sales have stopped, decorative commissions have stalled, and the major commissions have vanished. We hope that the business community will step in and continue to buy art for their various offices. But everyone's put their spending on hold, and in that sense we're seeing a vicious cycle.
How does the postponement of Market Art Fair in Stockholm and the potential cancellation of the art fairs Art Basel and Volta affect you?
Market has been pushed back to September, which means that it coincides with Vienna Contemporary, which I've taken part in a few times. That means I'll need to figure out if I want to go to one or the other. At this point in time, I think I'll stick with Stockholm. I actually opted out of Volta this year because there's a new owner and I think the level of quality has dropped. I am sure that Art Basel will be cancelled this year, which is extremely problematic for the galleries that usually attend. Fortunately, both Nicolai Wallner and Nils Strong are financially solid, healthy galleries and will be fine, but I know they usually make a lot of sales at that particular fair. I myself don't make a lot of sales at trade shows, so not going may actually have a positive impact on my finances in the short term: I usually lose money at trade shows, but attend them for marketing reasons and to prompt greater awareness of my artists and their work.
How do you think this crisis will affect your gallery in the future?
I think this is going to take a lot longer than most people expect right now. In three or four months, when the virus stops, I don't think people will go out on a spending spree right away. I believe that the business community has suffered quite a shock and that it will be some years before the economy and consumption are back on the same level. But of course, making predictions is completely impossible. We're extremely nervous about the situation and just hope that people will support the artists. The artists are in the same situation as we are, and if the galleries make no sales, they make no money either. They are not salaried employees, so I don't know how they would be compensated on the existing relief schemes: you'd have to assess their average income, and that might prove quite difficult. Some artists only mount an exhibition every four years, so how do you calculate an average?
Helle Behrndt, Director,  Gl. Strand, Copenhagen
How has the coronavirus crisis affected Gl. Strand in recent weeks?
We've shut down just like everyone else. We have an exhibition about Leonard Cohen on right now, which was supposed to have run over Easter, but which we have closed down now, so in financial terms this will hit us hard. We are completely dependent on the revenues generated from admission fees and events. That's what pays our administration costs. By contrast, public institutions finance their administration through public-sector funding, so we're far more vulnerable when our admission fee revenues suddenly disappear.
Our employees work from home. It's quite a logistical challenge to ensure that a new exhibition will be ready when we open again, particularly when we do not know when that will be. So far, we're doing things on the fly, working with a number of different scenarios depending on when we'll be able to open again. The preliminary announcement is still that we'll reopen on 1 May, but I think we all suspect it will take longer. Of course, we're still negotiating our upcoming exhibitions, but it is incredibly difficult to negotiate when we don't really know the terms. If one exhibition is pushed back, this will affect the next one and the one after that as well. It's a strange situation.
Have you made any long-term changes to the programme or to the financial dispositions of your institution as such?
Right now we are trying to stick with the programme we've planned for the rest of the year, but it may well be that some things will have to be postponed to 2021. In purely financial terms, we'll probably not do as well this year as expected, but we'll just have to wait and see what happens and take it from there. One hopes that the state will support the cultural scene in this situation, but so far they have not made any announcements. Cultural life is, after all, many different things: it encompasses players and institutions from the state, municipal and private sectors, and many are supported by both public and private funds. All this means it might be difficult to come up with an emergency response package that benefits everyone. That's why we have to have to keep calm right now.
Miriam Wistreich, Curator of Alt_Cph biennial, Copenhagen
How has the coronavirus crisis affected the planning of Alt_Cph in the recent weeks?
The last weeks have been full of uncertainties for us. We've been busily producing a biennial which was due to be held in two months' time, but this week we finally decided to postpone Alt_Cph to September. There are, of course, a host of reasons for this, but even before Denmark was shut down it became clear that we would have difficulties carrying out our project because of the intergenerational nature of our curation; we're working with a lot of older artists and citizens in the project, and continuing our collaboration right now would simply be too risky for them.
Have you made any long-term changes to the programme or finances of your institution as such?
It's too soon to say as yet, but of course we may well see changes to our programme if our participants have other plans in the autumn. We so hope that we'll be able to bring everyone together again! At the same time, the extra workload involved in postponing the biennial must be funded somehow. We already work to a very tight project budget, where we insist on paying everyone involved, but longer deadlines will almost always mean more work for everyone. We need to figure out how to handle it, both in terms of our programme and financially.
Poul Erik Tøjner, Director, Louisiana Museum of Modern Art, Humlebæk
How has the coronavirus crisis affected Louisiana in recent weeks?
Like everyone else, we've closed the museum, which means – right from day one – that we have no income from our admission fees, shop, and café, which is what funds the museum's operation, exhibitions and activities. This is drastic for us: compared to other institutions, a far greater share of Louisiana's total income come from our own revenues rather than public support, and that fact is having an adverse effect on us now. Our calculations say that the first month of being closed will cost us DKK 6.6 million [EUR 880,000]. The losses for the following months will be even greater, as we would expect to attract even more visitors as spring progresses.
What's the future like for Louisiana in terms of your employees and activities for visitors?
We have sent all our employees home on full pay for fourteen days. We will then reassess the situation. Once the crisis is over, we aim to open with the same high level of activity as before. Much has been planned a long time, after all. In the current situation, we would like to increase awareness of the opportunities for experiencing art and culture on the Louisiana Channel. Not to do so would be negligent of us. Hence, our editors are in the process of making the videos more accessible, including via Louisiana.dk, and of demonstrating the scope of our large archive, presenting it as an attractive alternative.
Have you made any long-term changes to the programme or the finances of your institution?
Not yet – apart from adjusting some of the dates in our programme and putting a number of technical projects on hold in light of the new financial straits.
Iben Mosbæk, Co-director, Kunsthal Aarhus
How has the coronavirus crisis affected Kunsthal Aarhus in recent weeks?
Like everyone else, we've been completely taken aback by these events. We were supposed to have our official opening of Michael Würtz Overbeck's brand-new show when we were shut down. Fortunately, it runs until the end of May, so we hope that we'll be able to show it to an audience after all – if not, we'll need to think carefully about what will happen to it. We also have two other exhibitions, KP20 and SPRING20, which were supposed to open on 28 March, but have been pushed back. We now need to find out if we can show them in the spring or whether it will be later in the year. This is a difficult situation because we cannot give the artists any definite feedback. We also have some exhibits that haven't been taken down yet because there is no-one around to do the dismantling.
What's the future like for you in terms of your employees and activities for visitors?
Our administrative and curatorial staff are working from home and getting paid, but we have had to make a realistic estimate of how many hours they will be able to effectively work from home. It is rather harder for our technical staff to work from home, but they too have been sent home. Our casual workers and artists feel the effect the most. As yet, I don't personally have an overview of how or if the various emergency relief packages can alleviate their situation, but I am in touch with our HR consultant who will help us figure out how we can help them.
Have you made any long-term changes to the programme or the finances of your institution?
As you may know, we are publicly funded, and as long as we can complete our exhibitions at one time or another, that funding will not lapse. In our particular financial set-up, visitor figures are mostly something we use to highlight how many people come to our venue, but our income is not dependent on admission fees. In that respect, we are less vulnerable than many others. Our biggest financial risk right now is having to pay technicians' salaries twice. They must have their salaries now, but we will also need their assistance later when the exhibitions are to be installed. That way, we may be facing an extra expense we'll need to offset somewhere else in the budget
Vermilion Sands, (Malene Dam, Kevin Malcolm, and Nikolaj Stobbe), Copenhagen 
How has the coronavirus crisis affected you in recent weeks?
We have, of course, closed Vermilion Sands temporarily. You enter the exhibition space via a small elevator and the total floor space comes to less than 100 square metres, so it's difficult to avoid close contact with our guests. We have also had to postpone our next exhibition. One of the artists due to exhibit was preparing their works at the Danish Arts Workshops, which are also closed now. This means that they will probably not be able to complete their works by the opening date originally planned. The entire system is affected. What is more, all our meetings are currently taking place online, which has its drawbacks as well as its benefits.
Have you made any long-term changes to the programme or the finances of your institution?
We're in the very fortunate situation of having already covered all our budgeted costs for 2020, so it has no direct financial impact on us right now. It is very important to remember that most artists live in a state of permanent economic crisis, even before COVID-19. As always, our first priority is to support the artists. Reflecting this, we have decided to prepay the artists we work with: their artist fees will be paid out during the exhibition periods originally agreed so that their financial situation does not deteriorate further. Although we feel okay about our finances in 2020, we can certainly see this crisis having major consequences for the general economy for the rest of 2020 and probably for many years to come. Who knows if our budget will turn out to be realistic when the prices of plane tickets, hotel rooms, art shipping, and other exhibition costs are likely to rise once the epidemic has subsided?