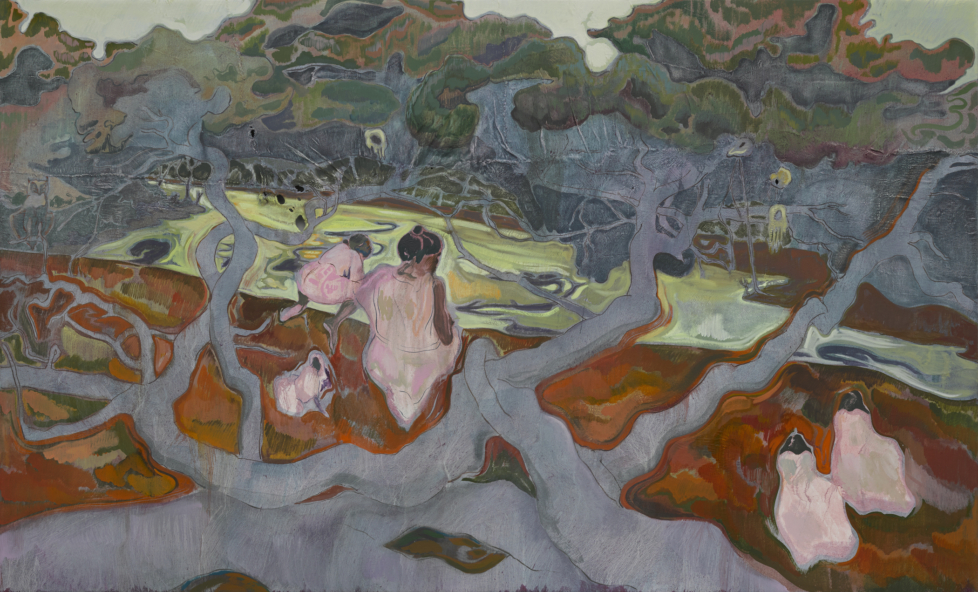 Michael Armitage, Account of an Illiterate Man, Ny Carlsberg Glyptotek, Copenhagen, curated by Anna Kjærsgaard Gregersen
My favourite solo show this year was Michael Armitage at the Glyptotek. Seeing Armitage's paintings contextualised by the museum's splendid setting, interacting with selected objects and works from the collection, was a beautiful, sensuous experience of great complexity. By fusing history and the present, turning symbols from our colonial 'past' upside down and juxtaposing them in a new context, Armitage retold history and raised issues anew. In a refined and intelligent way, Account of an Illiterate Man carried out a process of decolonisation without being moralising. A beautiful exhibition, and one where the interaction between artist and curator worked very well.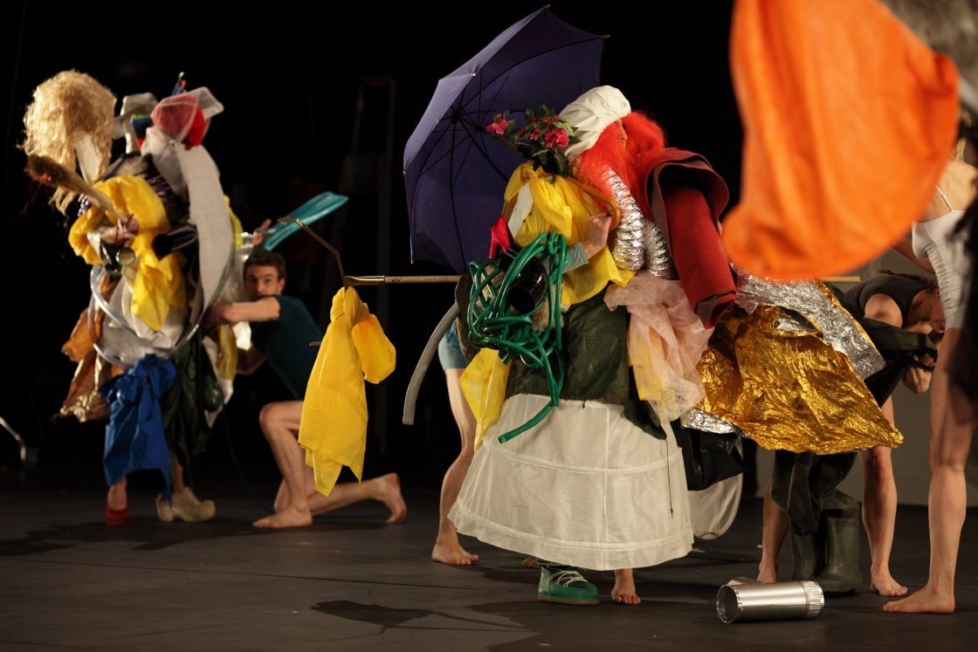 Anna Halprin, Parades and Changes, Centre National de la Danse, Paris
Bodies; nudity wrapped up, unfolding, transforming into paper; the crackle of paper, alive like fire; fire setting paper aflame. This is my favourite sequence from Parades & Changes, an Anna Halprin classic from 1965–67, which until then I had seen only as documentation. Seeing the work live, re-enacted in the Centre National de la Danse's beautiful atrium by choreographer Anne Collod and a group of performers from Paris was a moving experience.
The Same Sea, Helsinki Biennial 2021, Vallisaari, Helsinki
The Helsinki Biennial primarily took place on the island of Vallisaari. The theme – ecological crisis – was urgently relevant, but hardly surprising. Nevertheless, the island worked incredibly well as a setting, reinforcing the content and context of all the works. The list of contributing artists was rich in welcome familiar faces: Janet Cardiff & George Bures Miller, Alicia Kwade, Pawel Althamer, and Katharina Grosse. But it also featured even more new artistic acquaintances and newly commissioned works (always a major plus) with a site-specific approach by Hanna Tuulikki, Pasi Autio, and Hayoun Kwo, among others. Kyungwoo Chu's Bird Listener invited guests to draw a bird that could be heard but not seen, and then name the bird after the person they consider their own best listener.
– Artist Lilibeth Cuenca Rasmussen lives in Copenhagen and is a professor at the art academy in Bergen. She is currently presenting Stages of Gynophobia at The Nordic House in Torshavn and is part of the group exhibition Dans et rituels at the Centre National de la Dance, Paris.
For this year's contributions to the Advent Calendar, see here.