Trine Søndergaard, Nearly Now, Gl. Holtegaard, Holte
Like the long-delayed and inappropriately named Bond franchise No Time to Die, Trine Søndergaard's exhibition Nearly Now fell victim to – but was also perhaps reinvented by – the constantly shifting pandemic regulations in the spring. The only door at Gl. Holtegaard that wasn't open in Søndergaard's lovingly installed exhibition, which included a number of site-specific photographs of the exhibition space's numerous doorways, was the gallery's front door, which remained locked throughout. If you ventured out to the closed exhibition space, you might have seen the backs of art-hungry visitors' heads, who, perched at the top of carefully positioned yellow ladders, gazed longingly in through the gallery's windows, quite likely at photographs of the backs of women's heads. Søndergaard's hybrid photographs, which exist in the temporally ambiguous realm between depiction and construction, seemed interestingly reinvigorated in this tantalising construct of an exhibition.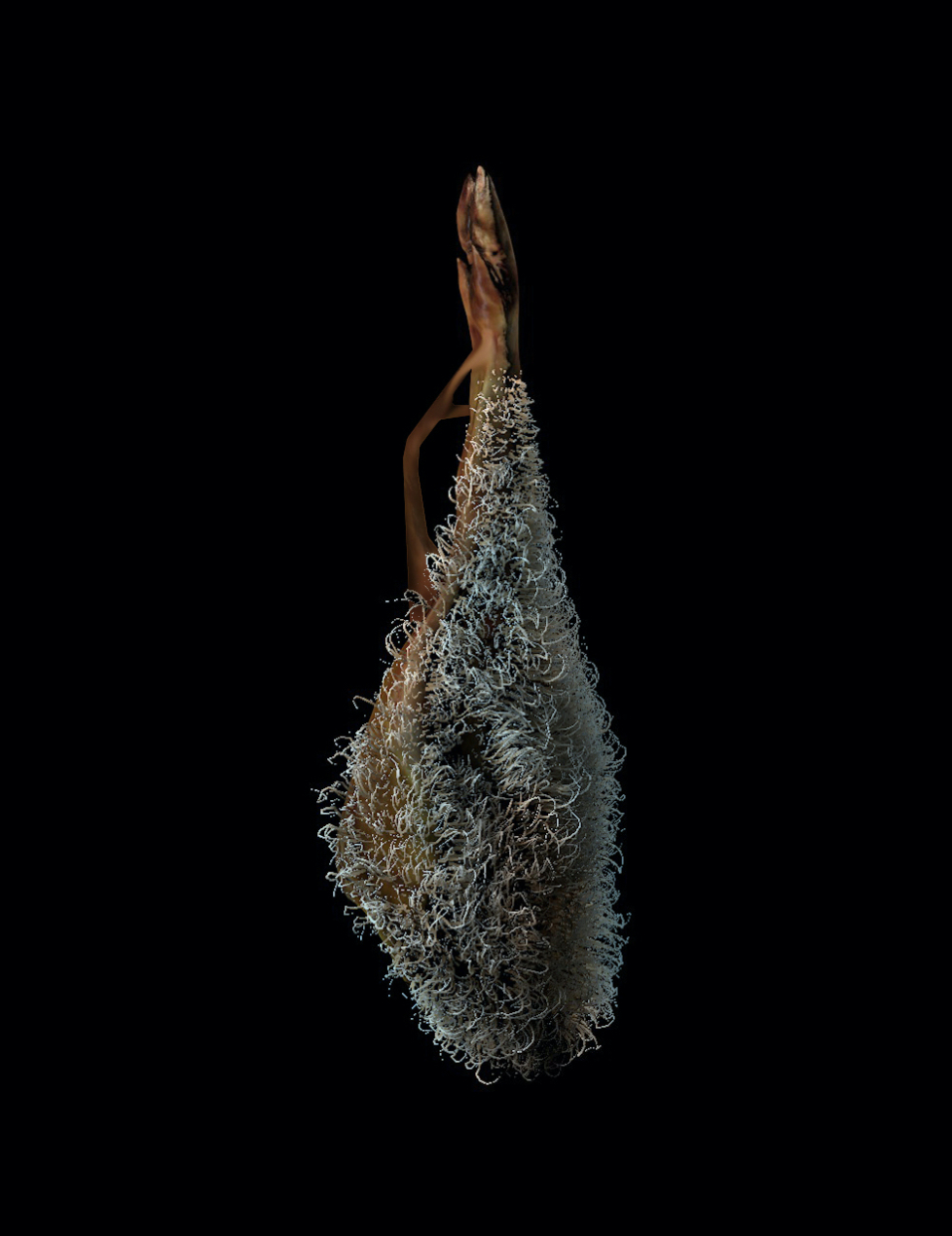 Uffe Isolotto, delayed Danish Pavilion, Venice Biennale
The artist formally known as Uffe Holm (Danish for "small island") and now operating under the name Uffe Isolotto (Italian for "small island") was due to present his work on a small island in the Laguna di Venezia this summer as the Danish representative for the subsequently delayed Venice Biennale. This mouth-watering archipelago of an exhibition remains, for now at least, a utopia, its contents perhaps hinted at in another exhibition that never opened in this pandemic year, Copenhagen's Den Frie 21 (Exhibitions). For that phantom exhibition, Isolotto and his sometimes collaborators Soft Baroque reimagined the wooden jetty from Christen Købke's painting The View of Lake Sortedam from Dosseringen Looking Towards Nørrebro (1838) as a mirage-like aluminium structure, replacing Købke's two bonneted ladies with a two-headed mutant seabird. I remain enthralled.
Nina Beier, Plug; Benedikte Bjerre, Work; Ann Lislegaard, Extinct, Palace Enterprise, Copenhagen
The three solo exhibitions installed this year at the newly opened Palace Enterprise in central Copenhagen have all used the display-window-logic of this modest, if highly ambitious, commercial space to great effect. Each of the three exhibitions in this welcome new addition to Copenhagen's commercial gallery scene activated the vitrine-like gallery in a way that functioned as beautifully when the space was closed as when it was open. Located on busy Vester Farimagsgade in close proximity to Copenhagen's Central Station, Palace Enterprise cleverly bridges the gap between private gallery and public space. Beier's eroticised array of bathroom porcelain plugged with fat cigars, Bjerre's bejewelled washing machine with its back turned to the street, and Lislegaard's enigmatic oracle owl perched on a high-tech LED screen all remained perfectly pitched 24/7.
– Simon Starling is an artist living in Copenhagen. He recently exhibited The Pencil of Menzel & the Path on the Wolf at neugerriemscheider, Berlin and Gauge at the Oku-Noto Triennial, Japan.
For this year's contributions to the Advent Calendar, see here.